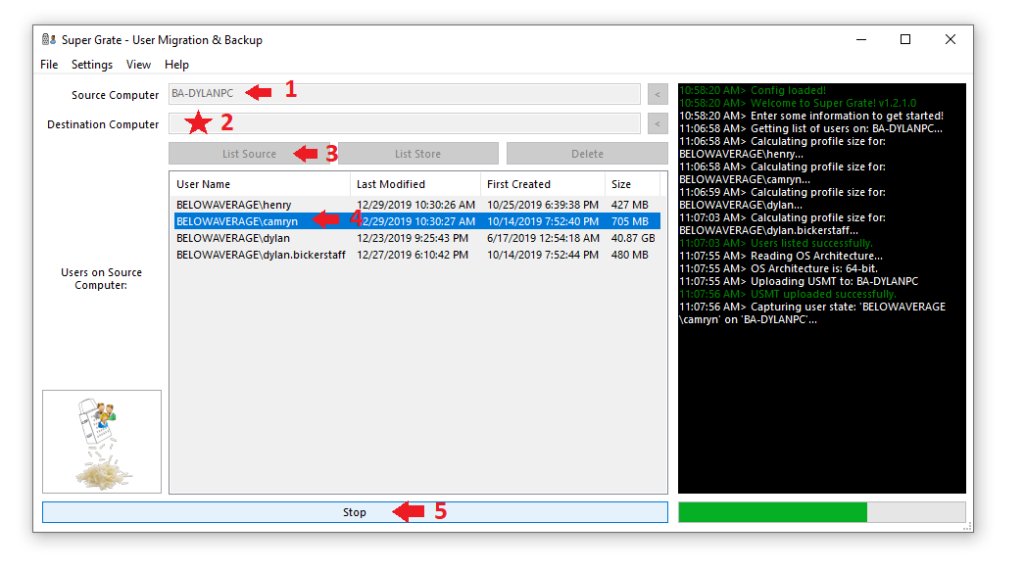 Backing up a user profile using Super Grate is "Super Easy".
Enter the computer's host-name in the "Source Computer" text box.
(Optional) Enter a destination computer in the "Destination Computer" text box to perform a Full Migration.
Press "List Source" to generate a list of User Profiles available on the Source Computer.
Select the User(s) you would like to back up.
Press "Start".